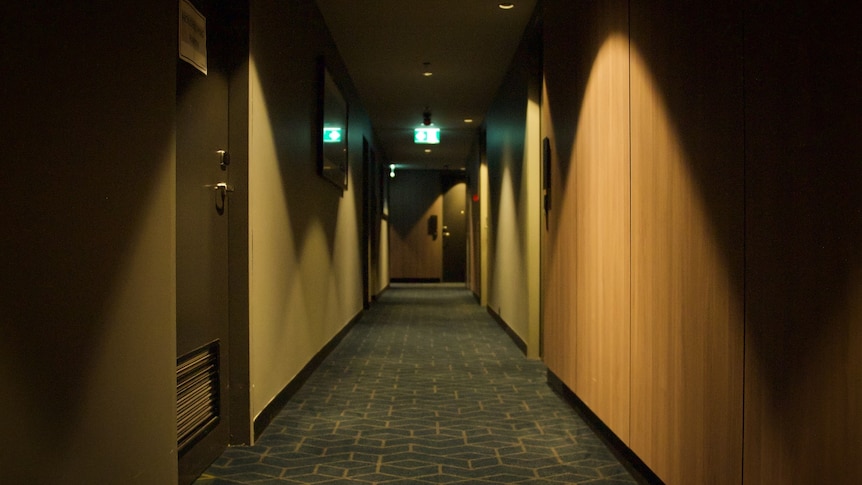 WorkSafe accuses Victoria Health Department of COVID hotel quarantine program
The health and safety watchdog has charged the Victoria Health Department with 58 violations of the Occupational Health and Safety Act in connection with the state's hotel quarantine program.
Key points:
WorkSafe Victoria Alleges Department Failed to Provide Adequate Infection Prevention Guidance and Training
Watchdog says contracted employees and security guards were at serious risk between March and July 2020
Ministry faces more than $ 95 million in fines for alleged violations of the Act
WorkSafe alleges that the Department of Health, formerly the Department of Health and Human Services, failed to provide a safe work environment for its employees and put non-employees at risk.
The charges relate to Operation Soteria, the iteration of the hotel quarantine that took place in the state from March to July 2020 and was in place when the infection control violations led to the second deadly wave.
Evidence of untrained private security guards, poor infection control protocols and a lack of surveillance has been uncovered in the media during these months.
The hotel quarantine program was finally shut down for months during the second wave and returned in December of last year under a new command system.
In a press release, WorkSafe detailed a list of alleged failures, including that the department violated health and safety laws by failing to appoint hotel infection control experts and failing to provided training or instruction in the use of personal protective equipment (PPE).
"In all charges, WorkSafe alleges that Department of Health employees, authorized Victorian government officers on secondment or security guards were at risk of serious illness or death by contracting COVID-19 from an infected returning traveler, another person working in hotels or a contaminated surface, "the organization said.
The maximum penalty for a corporation for each of the charges is $ 1.64 million, which means the department could ultimately be penalized by more than $ 95 million.
"This complex investigation lasted 15 months and involved the examination of tens of thousands of documents and multiple interviews with witnesses," said the statement from WorkSafe.
An independent investigation finalized last year found that private security officers supervising returning travelers should have received more training and supervision.
WorkSafe said a review of this investigation "provided relevant context and information which informed parts of the investigation."
The watchdog had conducted a number of investigations into hotels, security companies and other departments, which he said were now complete.
The case is scheduled to be heard in Melbourne Magistrates' Court on October 22.
A Victorian government spokesperson declined to comment while the case was in court.
Shadow Minister of Health Georgie Crozier said Prime Minister Daniel Andrews must explain why he was not held responsible for the biggest workplace incident in state history.
"It's been a long investigation and after the tragedy that happened last year, every Victorian wants to see answers, they want people to be held responsible for this tragic loss and the devastation that has occurred – not just with the loss of life but the prolonged confinement, the loss of activity, the mental health impacts that absolutely plagued the Victorians, "she said.
"This has been a monumental government failure – the biggest failure of government administration in the history of the state – and the prime minister and responsible ministers must be responsible for these failures."
Health Minister Jenny Mikakos resigned in September last year, as the Coate inquiry into the hotel quarantine system held hearings.
Loading form …