Victoria earthquake records tremors on east coast, NSW COVID cases increase, Victoria COVID cases increase, Melbourne CFMEU protests continue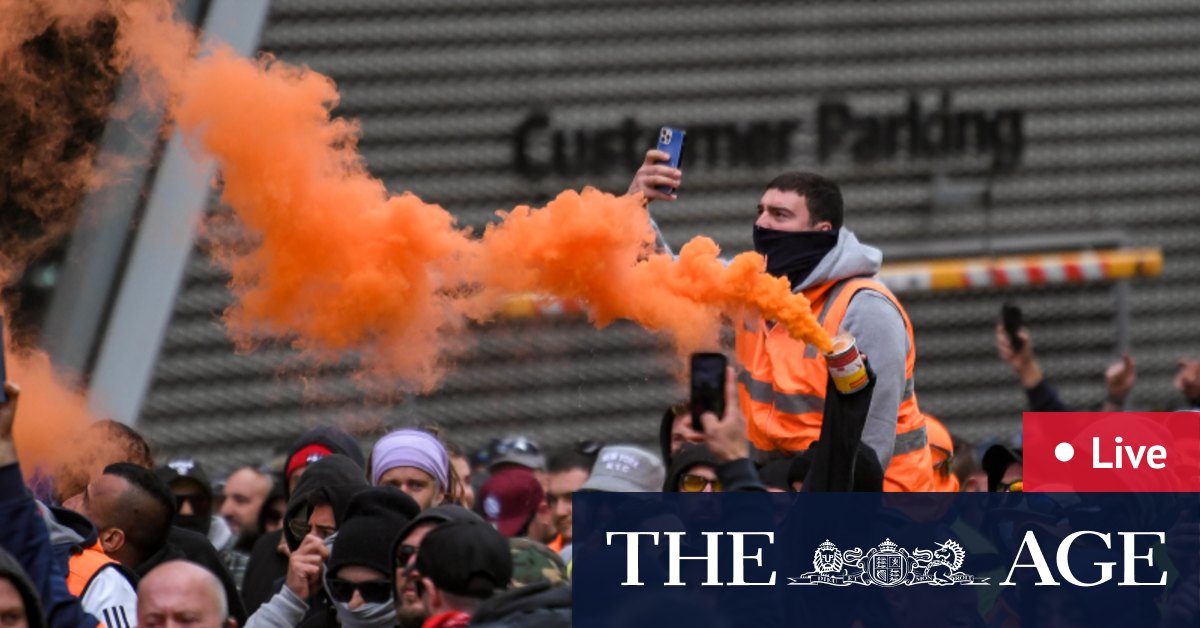 Victoria earthquake records tremors on east coast, NSW COVID cases increase, Victoria COVID cases increase, Melbourne CFMEU protests continue
[ad_1]
The COVID-19 vaccination will be mandatory for all staff in schools and childcare centers and they must have a first dose by October 18, or a reservation during the week, announced the Minister of Education of Victoria and Deputy Prime Minister James Merlino.
Staff must be fully immunized by November 29, unless they have a medical exemption, under the government's mandatory vaccination rule for schools.
The rule applies to all government and non-government schools and all types of child care and child care settings.
The Andrews government also announced a $ 190 million program to increase ventilation and air purification in schools, to help stem the transmission of COVID-19.
Mr Merlino told reporters during today's COVID-19 update that in an "Australian first", the government signed a contract to deliver 51,000 air purifying devices to Victorian schools.
"The first load is coming by air next week, of air purifiers, they remove nasty particles in the air, including the coronavirus. We will focus on high risk environments, such as infirmaries, canteens, staff rooms, music rooms, etc.
Mr Merlino said the first equipment arrivals will take place in the first week of the fourth quarter.
Victoria recorded 628 new local cases of COVID-19 today and three deaths: a woman in her 50s from Wyndham, a man in his 70s from Wyndham and a man in his 50s from Darebin.
There are 257 people in state hospitals with COVID-19, of whom 58 are in intensive care and 37 on ventilators.
Of the cases that were hospitalized yesterday, about 81 percent were unvaccinated, 15 percent were partially vaccinated, and 3 percent of people were fully vaccinated.
Ballarat will end its seven-day lockdown at midnight tonight, Mr Merlino has confirmed.
[ad_2]