There's homemade Mortadella and Wagyu Bolognese at Abbiocco's Second Pasta Palace, St Kilda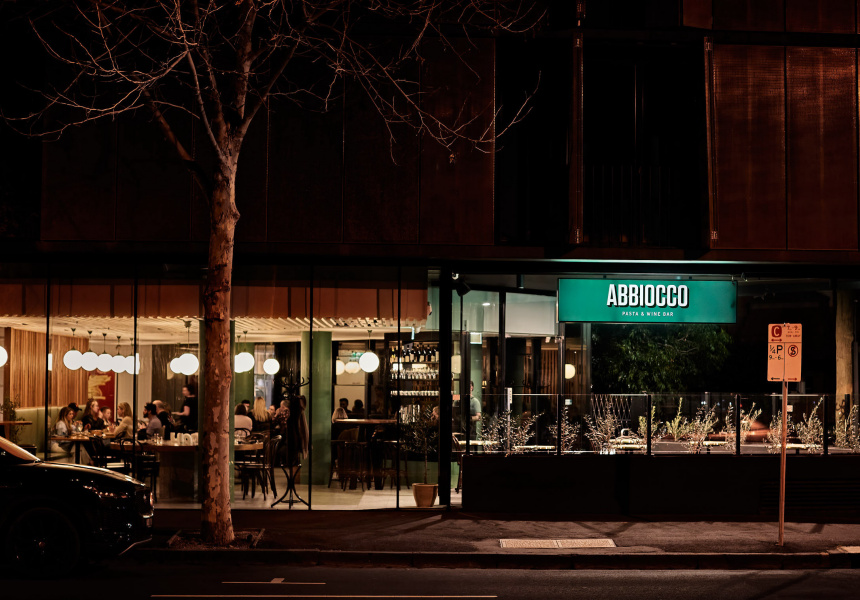 There's homemade Mortadella and Wagyu Bolognese at Abbiocco's Second Pasta Palace, St Kilda
Despite opening amid the pandemic, Abbiocco has developed a strong local following since it began bringing its handmade pasta and hard-hitting wine list to Highett. So strong, in fact, that owners Glenn Mill and Jarrod Amos (Hampton Wine Co) have opened a second outlet in St Kilda. "We wanted to stick to that southeast bubble, but venture further afield," says Amos. "It allowed us to basically book the bay area," adds Mill.
It's in a space on Barkly Street that was previously a gluten-free Italian restaurant, but the team have indeed shifted gears – decking it in the brand's signature olive green, adding hanging light globes and replacing the pizza oven by a pasta- production area.
Like the original restaurant, all the pasta here – like the decadent Wagyu bolognese, tangled in tagliatelle – is homemade along with a few other star dishes. This includes baccala (salted cod) for lemon confit arancini; rich mortadella sprinkled with pistachios; and mandarin jam, which can be found on both the cocktail and dessert menu (it comes in a citrus tart with amaretto and in bombolone, Italian donuts).
The menu will change quarterly and a handful of native ingredients will feature throughout; you'll find acacia seeds in pumpkin gnocchi and lemon myrtle in cannoli. Mill says, "It's about introducing indigenous ingredients that Italians don't know about.