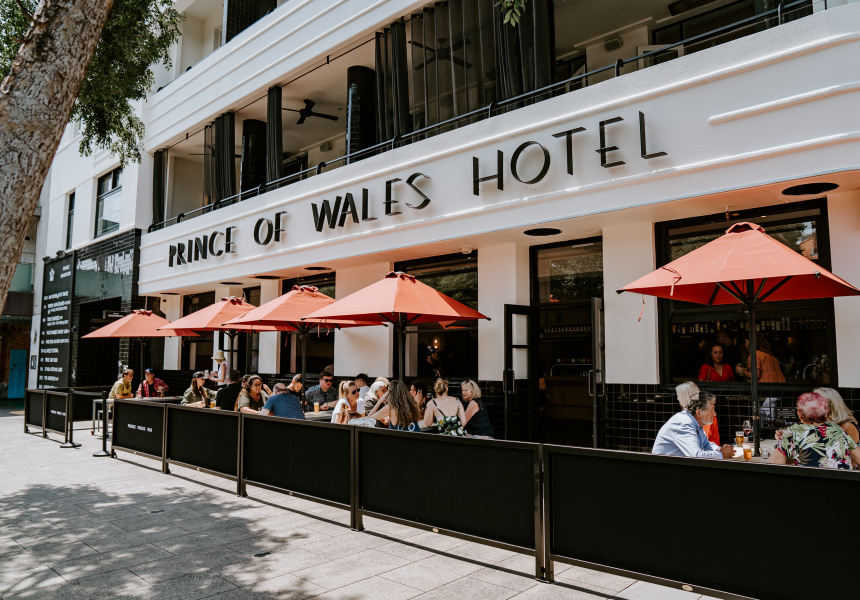 The Prince Hotel
[ad_1]
Over the years, the hotel formerly known as the Prince of Wales has embodied the character of St Kilda in one building, somewhat absorbing the eclectic personalities of the area into one cohesive body.
In a previous life, the top floor housed a seedy boutique hotel. Just below, the Circa Hotel's restaurant was a testing ground for some of the country's top chefs, including Ben Shewry, Adam McConnell, and Philippa Sibley. Basically, it was an Australian pub in its prime, with old rockers and veterans of the queer scene perched on bar stools, pint in hand, talking about the good old days.
This was all expected, and much of the credit goes to Frank and John Van Haandel, who took over and reinvented the hotel from the Art Deco era in 1996. In 2007, John and his wife Lisa took control, before to sell The Prince. to businessman Gerry Ryan four years later.
Ryan and his son Andy have since completed an ambitious overhaul that has sparked a new era for one of Melbourne's most famous gathering places. Circa has been replaced by a bright, accessible all-day restaurant known as the Prince Dining Room. The rough front bar has been transformed into a chic gastropub; complemented by the addition of a European-style wine bar and bottle shop on the Acland Street side of the hotel, called Little Prince Wine. And the boutique hotel has undergone a fresh, contemporary renovation, better suited to the beach surroundings.
The only facet of the former Prince that has remained behind is the beloved Prince Band Room, which has been refurbished to fully refocus on its function as a live music space. To this day, it remains one of the city's most enduring and iconic places.
[ad_2]