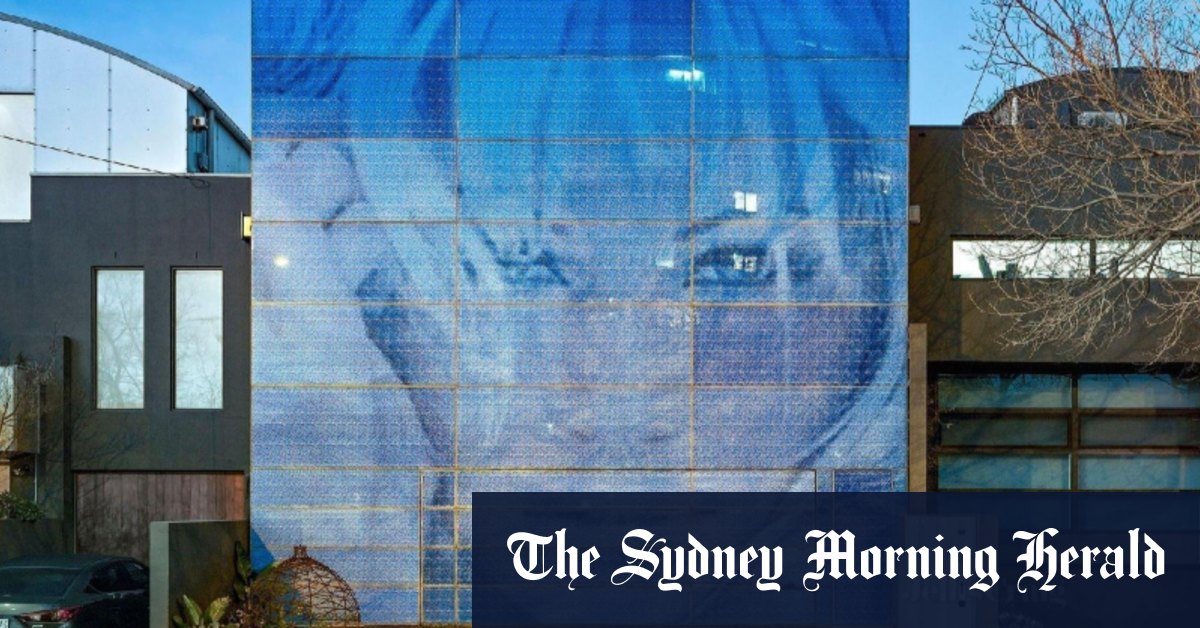 St Kilda's 'Pamela Anderson House' hits the market for $2.4m
Baywatch fans rejoice. The famous St Kilda West house with a glass tile facade of Pamela Anderson's face has hit the market again, with an asking price of between $2.3 and $2.4 million.
The three-bedroom, two-bathroom house at 270 Canterbury Road, which has already made international headlines due to its controversial appearance on the street, went on a private sale two days ago.
The first opening for inspection will be on Saturday, with officers hoping for a Baywatch fan, or at least someone who wants to live in a stylish townhouse in St Kilda West, will be interested.
Jellis Craig Port Phillip manager Warwick Gardiner said the sellers, who bought the property in 2016 when they weren't Baywatch faithful, now sought to reduce their numbers.
The family wanted a house in the St Kilda area, also close to Middle Park and Albert Park, he said.
"They just wanted the house. They're not big fans of Pamela Anderson; they don't watch reruns of Baywatch or whatever," he said.
The sellers had considered changing the glass bricks with Anderson's face, but decided to keep them given the house's fame, Gardiner said.
"They were happy with it because it really became part of Melbourne's iconic architecture," he said.