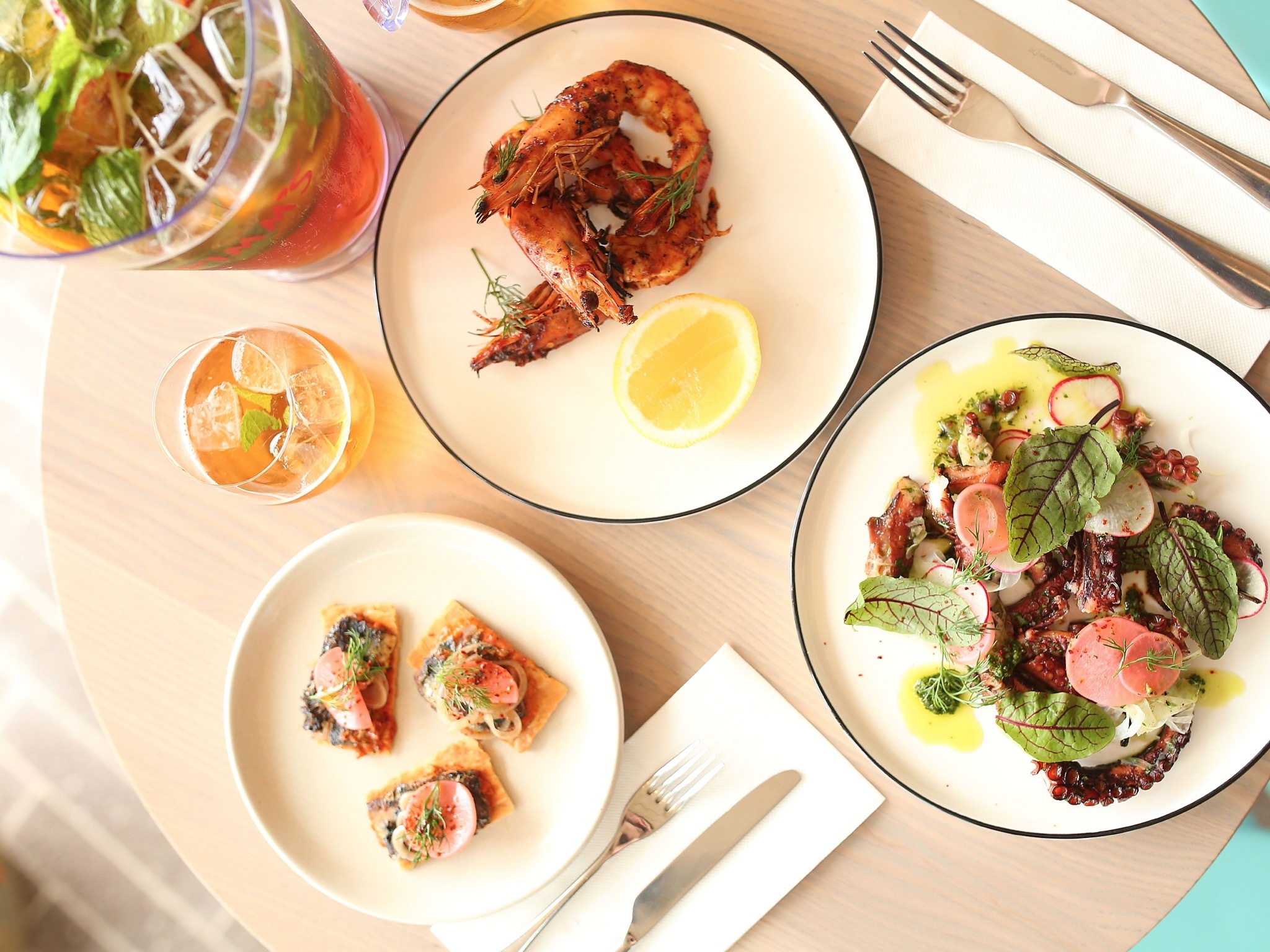 Pontoon in St Kilda
Pontoon is a glamorous model posing as a breezy beach hut. George Livissianis' layout, whose stamp is on hip Sydney Apollo joints and the Dolphin Hotel, strikes a nautical-yet-pleasant Scandinavian vibe with consummate ease. Thick rope is wrapped around pillars on the deck, gazing down at the beach a few feet away, while inside there's every textured surface, from herringbone concrete tiles on the floor to a honeycomb rattan suspended above a long central bar.
Seating possibilities? Choose from skinny clusters of high tables – perfect for posing in Mad Men's best looks – as well as picnic tables and low benches.
It's a party place (well transmitted by its Instagram slogan "40 speakers. DJs. Outdoor deck"), and the prism is also a good way to understand the menu, which is strictly Mediterranean with a focus on plates to share. You'll find heaps of charcuterie, pickles, and seafood as well as wood-fired offerings and handmade pastas.
With all the salt floating around the place – and we're not just talking about Port Phillip Bay – you'll need a drink. There are enough taps to satisfy beer lovers, while the wine list makes a virtue of local heroes without neglecting the Old World (and the pitchers of Pimms are a perfect addition to the cocktail menu). You will need to remember your table number when you go up to order everything at the bar. It's a time-consuming process on a quiet Wednesday lunchtime, so it's clearly something that will need to be ironed out before the crowds reach critical mass over the summer. But it's summer in St Kilda.