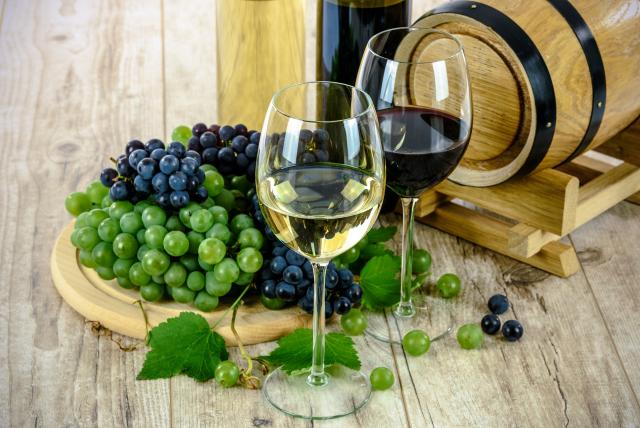 Night of wine and friends
Gastronomic and oenological advice with Wine Bill
After a two-year hiatus, the 2023 Halliday Wine Companion Awards have finally returned – and what a night it was. Held at Melbourne's Stokehouse Restaurant, overlooking St Kilda Beach, attendees were able to mingle, greet old wine friends and meet new wine friends.
It took place the day before the release of the Halliday Wine Companion 2023. James Halliday is Australia's undisputed 'Mr Wine'. No one else comes close.
Since the late 1970s, he has commanded a public forum for his elegant and knowledgeable wine writing.
Halliday's weekly commentary on all things wine has appeared for nearly four decades in Australia's national mainstream media, voicing his opinions for anyone interested in wine.
His Halliday Wine Companion book is a must-have addition to any wine student's stocking stuffer. This annual book is the result of Halliday's team of wine specialists, in search of their areas of expertise.
For 12 months, James Halliday, Tyson Stelzer, Jenni Port, Jane Faulkner, Erin Larkin, Ned Goodwin MW and, for the first time, Dave Brookes and Phillip Rich, collectively tasted and commented on over 8,000 wines from all over the magnificent wine – producing country of Australia. Huge thanks to everyone for condensing their efforts.
To determine the winners, each of the eight tasters nominated just one or two standout wines in each of the 18 stylistic and varietal classes, which they had lined up and then tasted consecutively over three days of judging at Mitchelton Wines in Victoria's Nagamble region. in March. It's a colossal task and shows just how adept their tasting palates are.
As Tyson Stelzer said at the time, "This isn't just the ultimate tasting of the best wines of the year. It's also an invaluable benchmarking opportunity for each judge to compare their region's best wines with all the other top products in the country.
For the first time, this year's judging was done blind. There is a case to be made for knowing a wine's history, pedigree and winemaking details when reviewing. But there's also an argument to be made for judging solely on what's in the glass. And it's on the side of the barrier, I sit down.
The final part of the judging was to jointly decide the winners in each category. Each of the eight tasters had chosen their choice during the blind tastings. A consensus was reached by the panel. And here are the big winners:
Producer of the Year: Pooley Wines (TAS).
Winemaker of the Year: Glenn Goodall, Xanadu (WA)
Best New Winery: Living Roots (SA)
As the results show, Australian wine has never been in a better or more exciting place.