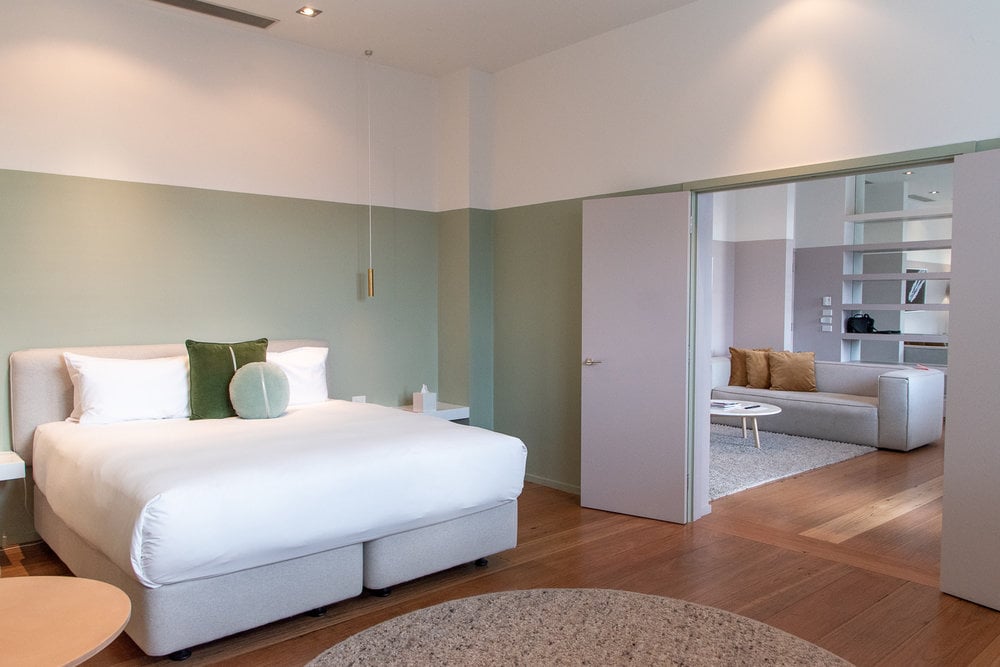 Melbourne's Prince Hotel lets guests 'steal' everything from their suites
The smart way to play right before leaving a fancy hotel is to sweep up as many of these high-end amenities as you can. Put those shower gel bottles in your suitcase; if the mini-bar is open, take everything with you; extract as much value as you can from your staycation. Some may find it a little cheap, but there's really no shame in that. After all, amenities are included in the price of the room, so the most thrifty guests have been known to "steal" everything they can. Some hoteliers hate it, most expect it, but one particular property in Melbourne actually encourages it. It's the Prince Hotel in Melbourne, which for a month will decorate its suites with high-end Australian brands so guests can 'steal' everything from champagne and luxury linens to toiletries, ceramics and bathrobes. soft.
This is one of the most unique promotions I've seen at an Australian hotel in years, styled as "Steal The Suite" and running until May 31st. Doing the math, you're looking at a room rate of $999 and, assuming you take everything home, a value of around $2,000.
While you can't choose which brands you walk away with, the hotel clearly has strong curation as they've chosen Grown Alchemist, Cultiver, Hommey, Marloe Marloe, and Michelton Wines to fill the suites with some very tempting wines. products that are worth packing in this suitcase.
---
---
RELATED: 14 Best Australian Bed Linen Brands
The Prince of Wales Hotel in St Kilda has long been known as one of the region's main social centres. The hotel's restaurant, Prince Dining Room (formerly known as Circa), has seen some of the city's best chefs cross over the kitchen from Ben Shewry to Adam McConnell, while the quintessential Aussie pub downstairs ground has always been a favorite spot for locals. .
The boutique hotel adjoining the venue was once an afterthought where only the most desperate travelers took temporary digs. Over the past few years a rapid refurbishment has transformed the accommodation into something much more worthy of the place's heritage, turning it into one of the top choices for a stay near St Kilda beach.
On a normal night, a room here would typically cost around $200. For "Steal the Suite," The Price Hotel has increased this rate significantly, but has made sure to decorate these suites well to offset the value. After all, everything listed below is yours to take as you see fit.
Grown Alchemist Skin and Body Care
Handmade ceramics by Marloe Marloe
Cultivate Linen Bedding
Cushions by Hommey
Champagne and wines from Mitchelton Wines (12 bottles in the mini-bar)
Charcuterie & cheese from the Little Prince Wine