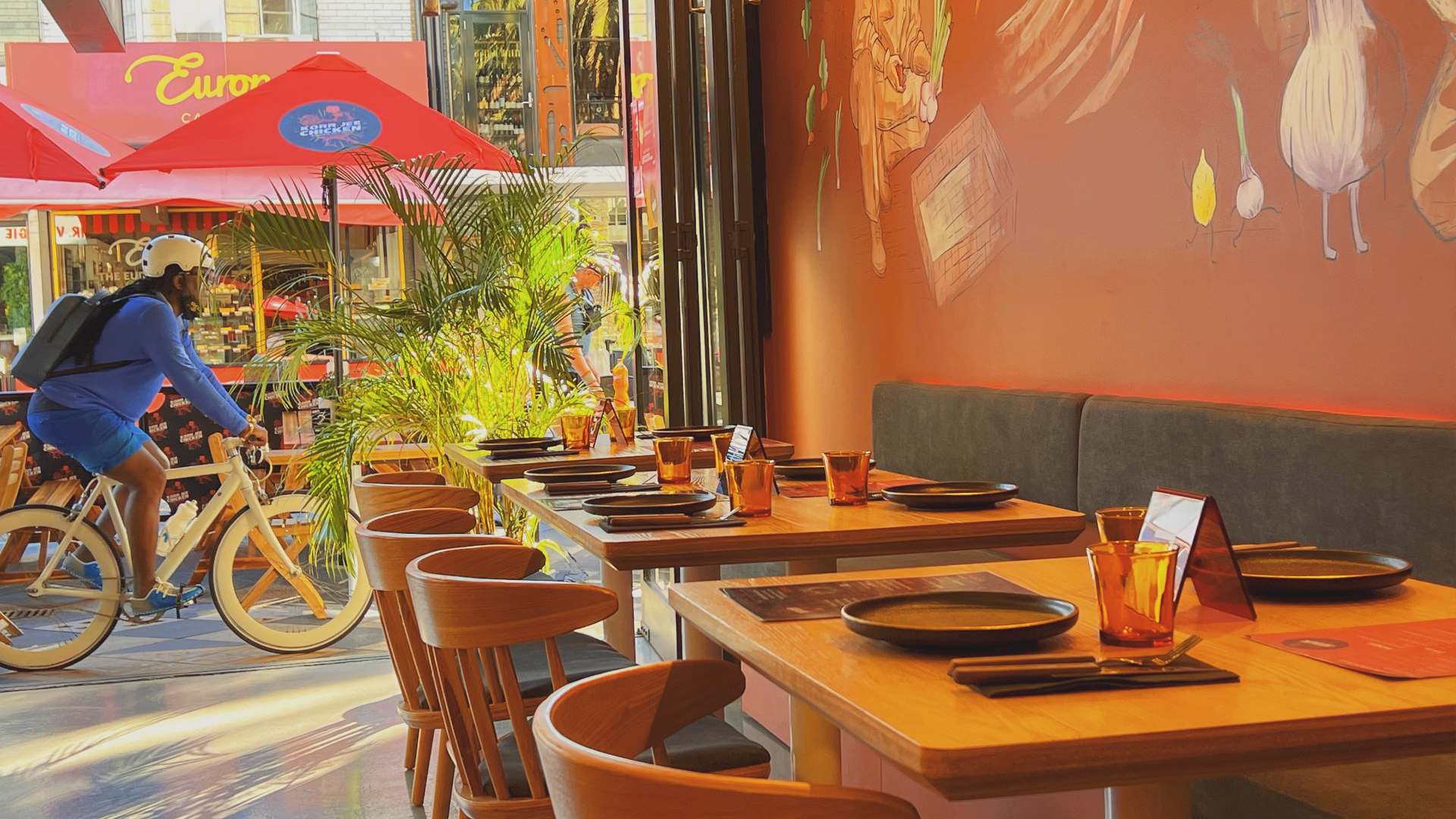 Korr Jee Chicken, the St Kilda Review
The humble roast chicken has many fans across the country, but if you consider yourself a die-hard chicken fan, you'll feel like a winner (winner) ordering your chicken dinner at this St Kilda restaurant.
Chicken Korr Jee is a casual dining business of Will Tang (Vue de Monde, Bar Lourinha), a chef who once specialized in fine dining. But in its lively, brightly colored place, Tang set out to transform the image conjured up by the words 'chicken' – showing instead that fast, casual dining doesn't have to compromise on freshness or care.
In fact, the whipped chickens here may have gone through as much prep as some of the best steaks in the world. According to the restaurant, each rotisserie chicken goes through a 26-hour preparation process where it is brined in a selection of species, before being dry-aged and finally slow-roasted. The end result is a juicy, succulent chook – a far cry from the supermarket bagged chickens Mom used to serve at home (which still have their place, of course). You can get your chicken in half ($18) or quarter ($11) servings, or share a whole ($30) among a group. Or, of course, tackle it yourself. We are not here to judge.
Besides this table gem, diners can order a number of elevated sides, including a coleslaw made with freshly sliced ​​cabbage, sauerkraut and charred corn in a house dressing ($11), a bread with crispy baked garlic ($8) or triple-cooked hand-cut fries with homemade aioli ($9). They even have their own peri peri sauce — a delicious spin on a well-known classic.
The restaurant can be casual, but there's always an extensive beer and wine list, or you can opt for one of their specialty cocktails ($20) like their suze negroni, peach margarita, or a hot toddy to drink. protect themselves from the winter cold. Wednesdays they launch $1 wings and Fridays $25 cocktail jugs see the weekend through in style.