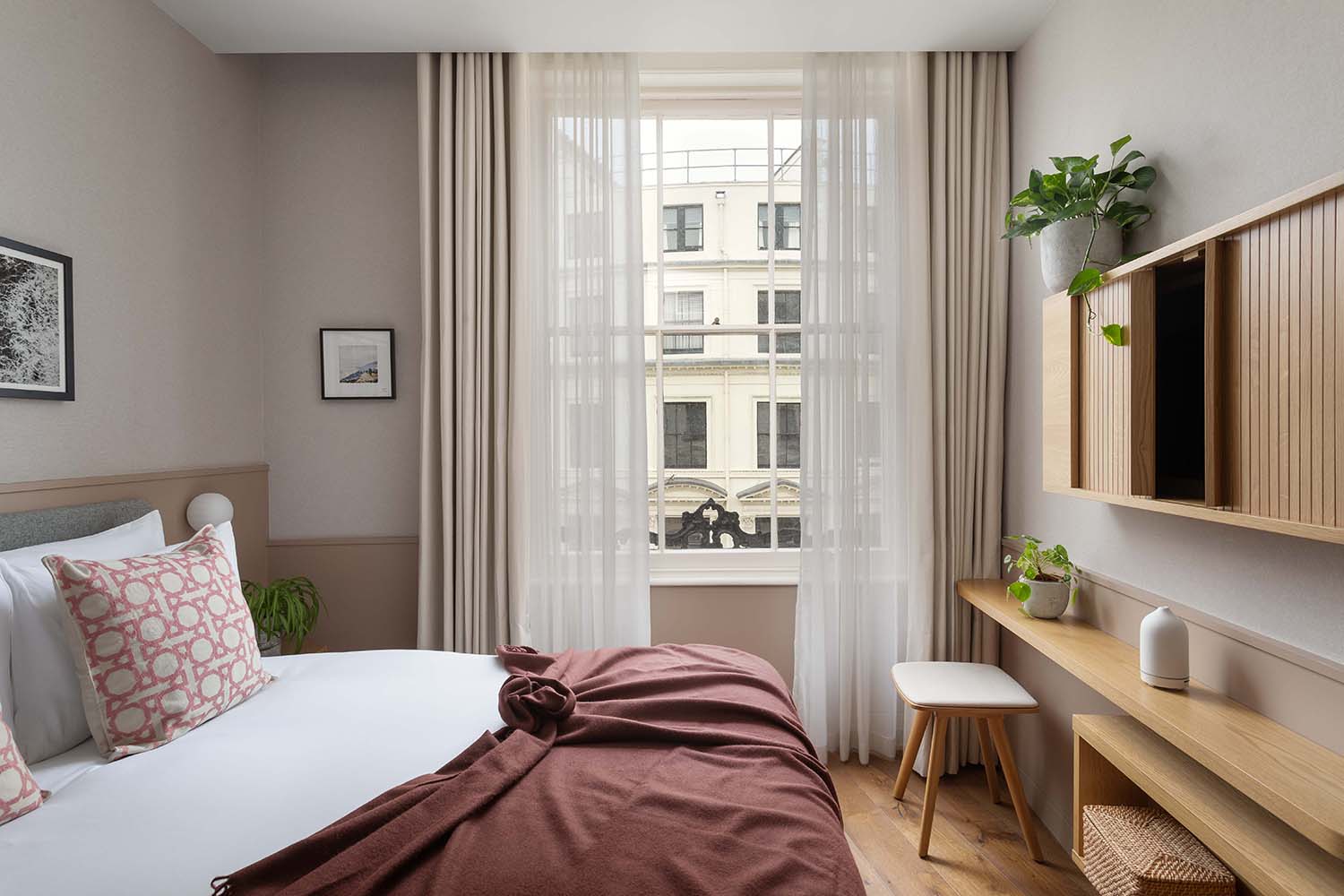 Inhabit Queen's Gardens London Boutique Hotel Wellness
With 158 restorative rooms spread across a crescent of mid-19th-century townhouses in London's Bayswater, Inhabit Queen's Gardens is a boutique hotel focused on calm and well-being.
Conceived by Holland Harvey and Design by Caitlin Hendersonthe property features serene color palettes and natural materials, guest accommodations and public spaces created with a passion for wellness and living in a way that promotes a healthy mind and body, as well as responsible hospitality practices.
Bedrooms prioritize sleep with decor that fuses Scandi, British and Oriental elements, while tranquil common areas include cozy lounges, a noise-free library, and a 70-seat restaurant and bar with a plant-heavy menu , and an underground wellness space provides treatment rooms, a fitness room, and a yoga studio. With a genuine commitment to environmental initiatives and meaningful community partnerships, over 30 creators and artists have collaborated to make Inhabit Queen's Gardens a reality.
The food here is in conjunction with the award-winning Devon Health Retreat, Yotown, who have designed a 70-seat restaurant that serves an all-day menu in a bright and airy space that represents a whole new concept for the neighborhood. With a beautiful marble bar, furniture from social enterprise Goldfinger, large windows, selected artwork and design pieces from independent makers, it's a perfect spot with all-day flexibility for diners , guests or colleagues. The menu is inspired by the healthy Californian lifestyle and is proudly meat-free, dairy-free, and refined sugar-free, and largely gluten-free.
The second outpost of the brand founded on the belief that design should have a positive social impact, Inhabit Queen's Gardens joins sister property Inhabit Southwick Street to offer the modern traveler a holistic experience looking to soak up calm from the moment where you cross its threshold.