Freehold interest in South Melbourne Lamaro's Hotel for sale – JLL, Kay & Burton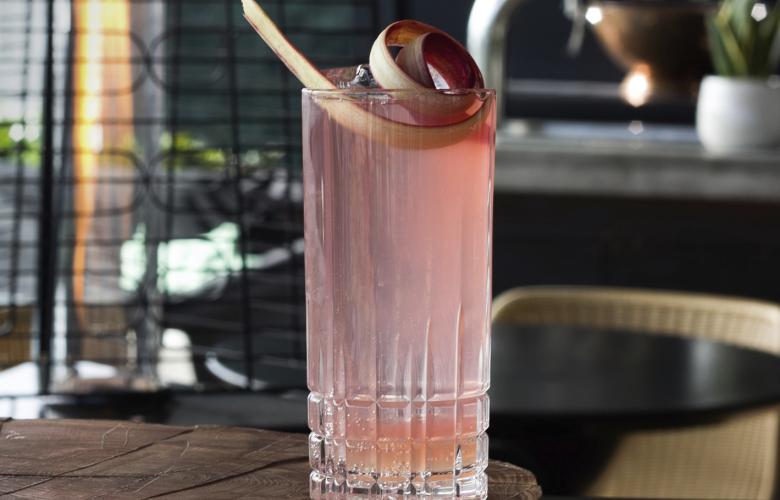 Freehold interest in South Melbourne Lamaro's Hotel for sale – JLL, Kay & Burton
The freehold interest in one of Melbourne's most iconic pubs will be on the market for the first time in over 20 years.
JLL Hotels & Hospitality Group, together with Kay & Burton, have been appointed exclusively to sell Lamaro's Hotel, located at 273-279 Cecil Street, South Melbourne. The sales campaign will be led by Will Connolly of JLL, as well as Gerald Delany, president of Kay & Burton, and offered to the market through a national expression of interest process.
Also offered for sale are three luxuriously appointed, purpose built residential apartments on the first and top floors of the property, presenting a multi-faceted investment in the market for an iconic 'trophy' asset as well as an opportunity to invest or to occupy in one of Melbourne's 'blue chip' residential locations.
The hotel lease offers unparalleled security to investors through an initial 10-year term, with an additional 10-year option and revenue growth via 4% annual increments, as well as the rare opportunity to "add value with residential apartments ready. to rent for additional rental income or to occupy.
Will Connolly, JLL Senior Vice President, Hotel Investment Sales, anticipates Lamaro's Hotel will demand great interest saying: "Buyer demand in Melbourne's hotel investment market is thankfully showing no signs of slowing down. An icon like Lamaro's Hotel comes to market in perfect balance, at a time when demand currently exceeds supply. Competitive tension between Lamaro buyers is certain to reach a boiling point, given that the price of the asset is within a range accessible to a wider market pool compared to similar properties currently on the market.
The stage is perfectly set to showcase an iconic hotel in one of Melbourne's most desirable investment locations, to one of the most sought after investment classes".
Enjoying a 509m² corner location in one of South Melbourne's prestigious residential pockets, Lamaro's Hotel is conveniently located minutes from Melbourne's CBD and Crown Casino, and a short walk from Lake Albert Park. Occupying the ground floor, the hotel has a spacious bistro, a characterful public bar, a commercial kitchen and two separate reception areas. The hotel is successfully operated by prominent tenant and hotelier Paul Dimattina, who has been at the helm for several years, with many Melburnians considering Lamaro the destination for corporate lunches, special occasions or "a Quick stop at the bar after work". '.
The three residential apartments occupy the first and last floors of the property. The upscale dwellings are beautifully appointed and feature open-plan living space and modern amenities, with the top-floor apartment boasting incredible views of Melbourne's CBD and the lakeside precinct of Albert Park .
Gerald Delany, President of Kay & Burton comments "this is a truly once-in-a-lifetime opportunity to secure a mixed-use trophy investment, incorporating three premium apartments and a hotel in arguably one of Melbourne's most prestigious residential positions."
Longtime owner Pam Lamaro, who, through her namesake, operated and began the Lamaro's legacy more than 20 years ago, as well as the design and implementation of the residential apartment addition, suggests that although the sale may be an emotional outing for the family, the time has come, "Our trip to the hotel has certainly been rewarding, with Lamaro now such an integral part of Melbourne's revered pub culture, I am so grateful that it has become the institution that it is now. However, I think the time has come, given the activity we have seen in the market, to offer our magnificent property for sale. We look forward to may the next owner of our beloved begin their own journey in this incredible industry".
Freehold interest in the Lamaro Hotel and Apartments is available through Expressions of Interest ending Thursday, November 10 at 5 p.m.
For more information, contact the agents via the contact form below.
Related reading:
Iconic Hotel Esplanade 'The Espy' Freehold Investment For Sale Around $70M – Gorman Allard Shelton | The hotel conversation
St Kilda Backpackers Melbourne for Sale by Singaporean Investor – JLL | The hotel conversation
Iconic Cradle Mountain Lodge for Sale by CBRE | The hotel conversation
Crocodile Farm Hotel for sale by HTL Property and JLL Hotels | The hotel conversation
Freehold interest in The Crown Inn, Old Reynella SA for sale with prime tenant – JLL | The hotel conversation