COVID updates: National cabinet meeting ends, case numbers expected to rise when school surveillance begins – as it happened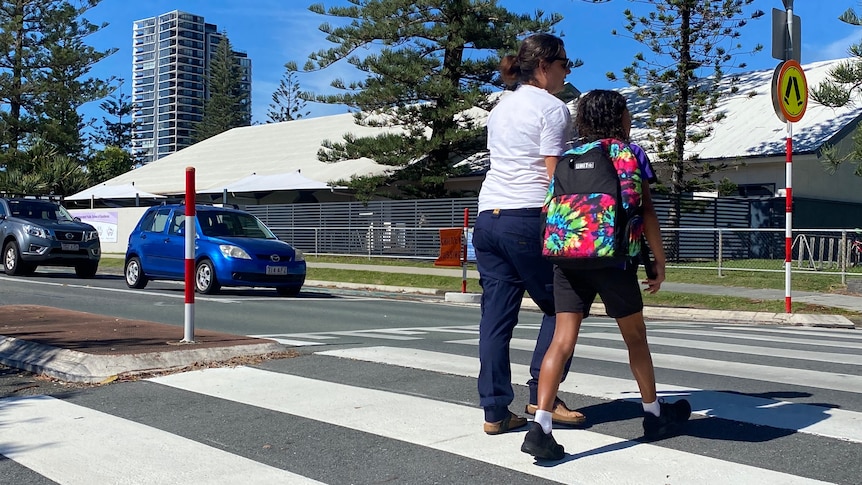 COVID updates: National cabinet meeting ends, case numbers expected to rise when school surveillance begins – as it happened
TAS: the teachers' union remains concerned
The Tasmanian branch of the Australian Education Union is calling on the state government to reconsider its back-to-school plan, which the union says was "underdeveloped".
The union's David Genford told ABC Radio Hobart he remained concerned about teachers and other staff.
"We focused on ventilation, masks and when a staff member becomes a close contact," Genford said.
Mr Gutwein said the state government would "engage" with the education union and the public sector union on Thursday afternoon.
Mr Gutwein said each pupil would receive a back-to-school pack, including two rapid antigen tests, masks and information on COVID safety.
He said schools and early learning centers would also receive a continuous supply of RATs and masks.
"People should use these [rapid antigen tests] in the same way that we are currently applying tests at this time – if you are symptomatic or a close contact… then these tests should be used. »
Mr Gutwein also said schools were "well prepared" for the return of students.
"Learning spaces will be well ventilated with optimized outdoor learning spaces," he said.
He also responded to concerns about granting exemptions to teachers from being classified as close contact.
"This will only happen if it is deemed essential by the school and the teacher is obviously not symptomatic, and [they are] comfortable going back to work."
Face masks will continue to be an important part of Tasmania's response to COVID-19.
Director of Public Health Mark Veitch said: "We would want to see a further drop in cases before we think I would recommend removing masks."
Meanwhile, a children's play center in Kingston, south of Hobart, will close following a series of cancellations.
Parklife Play Center director Aleisha Miranda said people were worried about catching COVID-19.
"I've only had a significant number of people celebrating," Ms Miranda told ABC Radio Hobart.