Coburg North treehouse is brought down as Moreland Council wields an ax on the guerrilla playground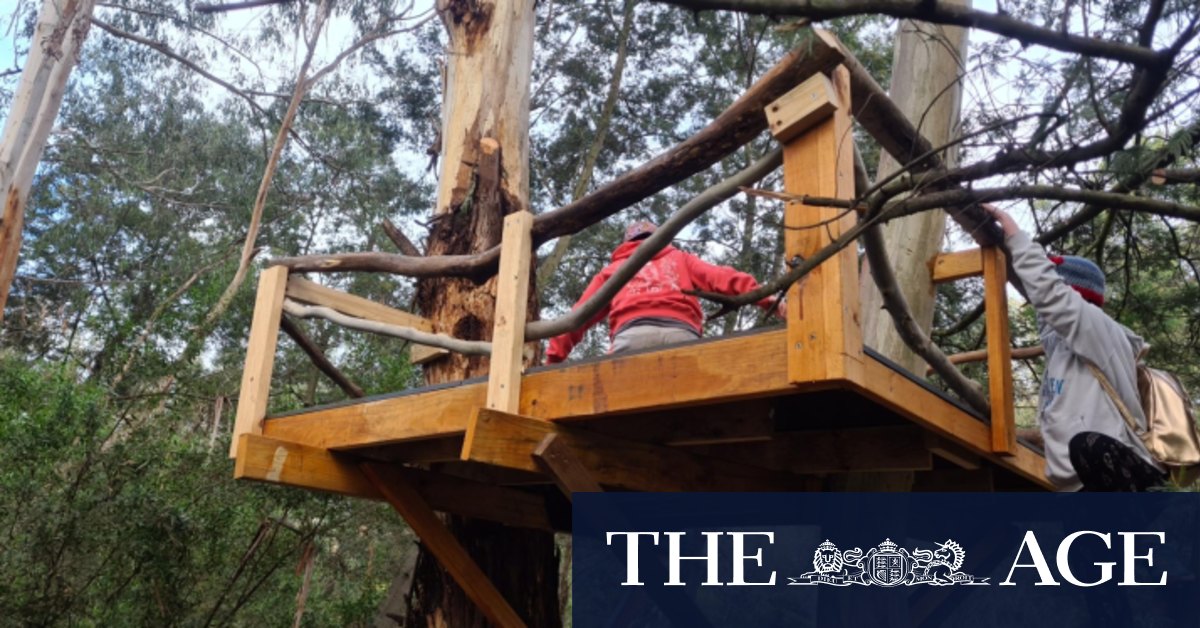 Coburg North treehouse is brought down as Moreland Council wields an ax on the guerrilla playground
[ad_1]
Marcus Veerman, Managing Director of Social Enterprise nudelkart.com and a specialist helping communities build their own playgrounds, said Moreland's council was too hasty to remove the treehouse from Coburg North.
"Just removing it without warning or consultation, I think, is a bit of a shame as it seems like it was a valued asset in the community and maybe could have been secured," he said.
Mr Veerman said the council's playgrounds often reduced risk to such an extent that they were not appealing to children, who sought other activities. Not taking risks could affect children's ability to cope with challenges.
He said Moreland council has worked with locals in the past. Last year, after the kids built a small bicycle jump in Jones Park, Brunswick East, the council agreed to it on condition that the jumps were less than a meter high and limited to a defined area.
"It is possible to work with community members to create safe and exciting spaces," he said. "They don't need to be automatically stopped."
Barb Champion, executive director of Play Australia, said the disappearance of the Coburg North treehouse was "very sad for the children".
"It is offensive that the council ignores the ingenuity of its own residents," she said. "Open public space is for everyone and therefore should be for the benefit of the community, which includes children.
"It's interesting that there is no evidence of injury in 'risky' playing environments. The reason is that children learn to manage themselves, which is why Play Australia strongly supports play environments like this.
David, whose seven-year-old daughter loved to play in the Coburg North treehouse, said his removal was "totally ridiculous".
Loading
He said parents, including traders, took care of the construction, using quality materials.
David said the board was sticking to the rules but "took some of the fun out of the kids." Why do children have to be in a designated area in a park? Can't they discover the good old outdoors in the bush? "
James *, 36, a resident of Coburg North, father of Billy *, seven, said he was "really sad and disappointed" by the treehouse removal. "There was a sense of adventure play as opposed to prescribed play."
But Jason Chambers, CEO of Kidsafe Victoria, said boards have a duty to keep public parks safe. He said councils should pre-approve the installation of structures to guard against dangers such as lack of guardrails or handrails, lack of resilient flooring and excessive height.
Mr Chambers said the boards followed Australian standards for design, construction and maintenance that could prevent children from sustaining serious injuries.
* Not their real names.
The Morning Edition newsletter is our guide to the most important and interesting stories, analysis and ideas of the day. register here.
[ad_2]