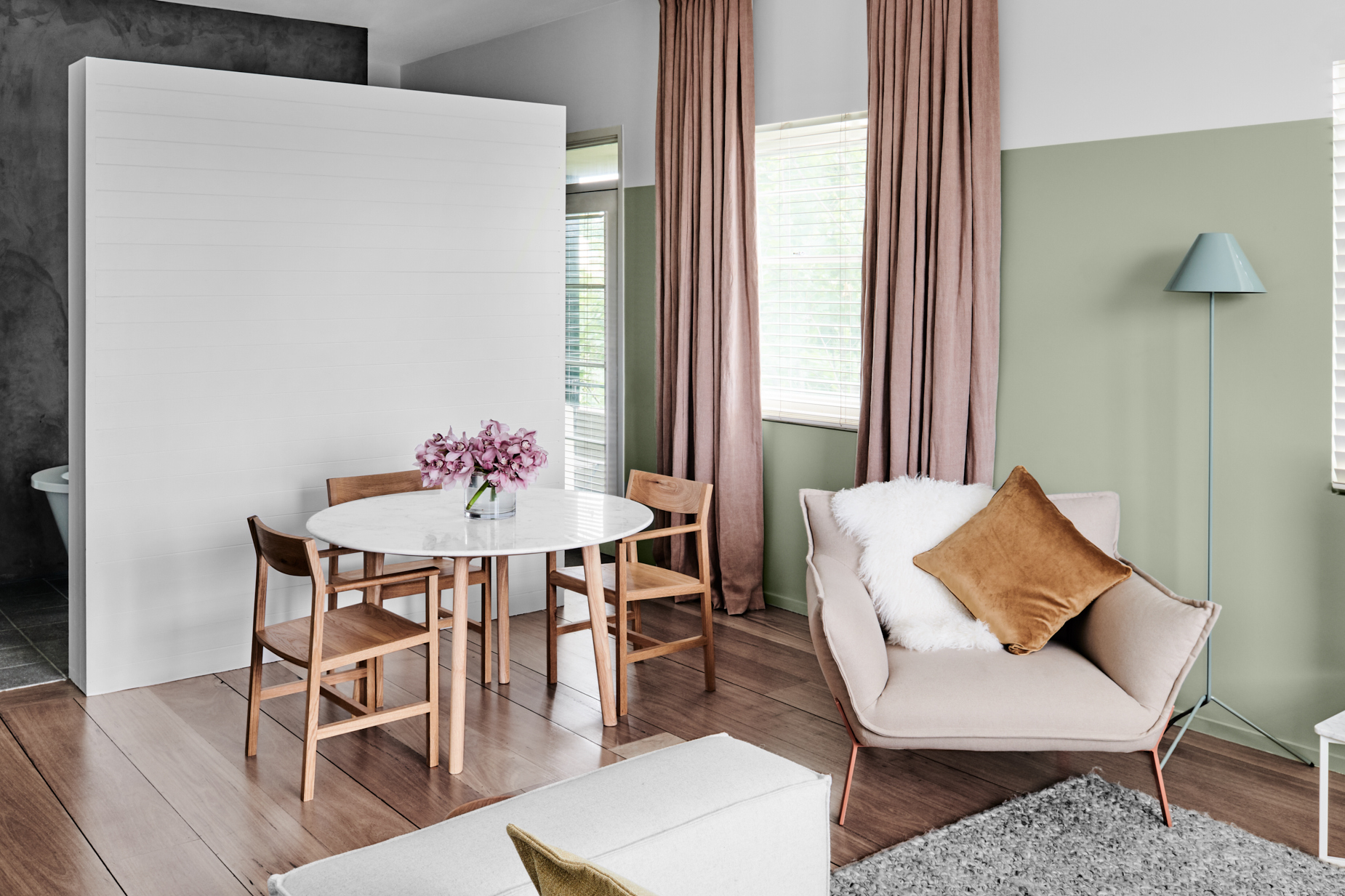 Book a stay at the Prince Hotel in St Kilda
It's a pub! It's a hotel ! It's a bar! It's a restaurant! It's basically the most versatile venue in St Kilda, as it takes up most of the block and contains The Prince Hotel, Prince Dining Room, Prince Public Bar, Little Prince and Prince Bandroom. You see, developers, we can all get along.
The Prince Hotel manages to straddle that cool downtown vibe with luxury suites – and it all starts with the first entrance. You'll see art installations projected onto the wall in reception before heading to modern rooms that still have a little art deco flair. The hotel is bigger than you might think, with an array of room options (with decent-sized balconies too, might we add). And, despite being located on St Kilda's bustling Acland Street, the noise doesn't seem to travel all the way to your room. The bathroom is also stocked with lush Grown Alchemist products, so all you have to do is show up and the rest is taken care of.
It's the perfect urban escape, whether midweek or weekend. Book a room before heading to the Prince Dining Room, where Chef Dan Cooper cooks up a seasonal, ingredient-driven menu. If casual drinks are more your thing, the Atrium is what looks like an outdoor rooftop terrace – except it's indoors and covered so you can stay warm and enjoy a cozy atmosphere, brooding and intimate. Prefer to stay? Walk down to Little Prince Wine and grab a bottle of something from their impressive cellar, then return to your room to sit back, relax, and enjoy some free time.
Want more chic stays? Here are the 15 best boutique hotels in Melbourne.