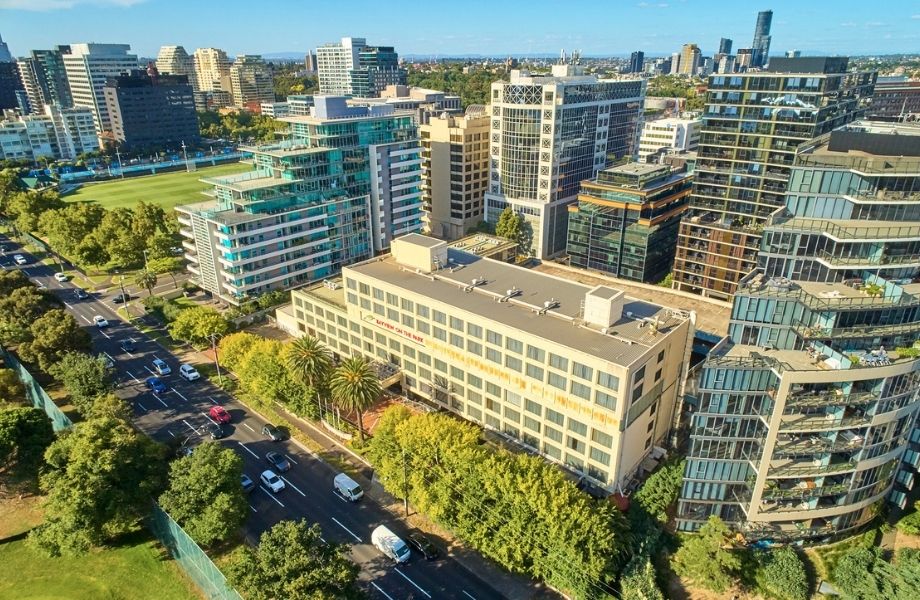 Abandoned hotel will give way to rented construction
An abandoned Melbourne hotel has changed hands in a more than $ 70 million deal after a bidding war between a number of top Australian developers and investors.
The popular former four-star Bayview on the Park hotel, across from Albert Park in the St Kilda Road area, has been acquired by Aware Super for a build-to-let project in partnership with fund manager Altis.
He booked the site of the well-known 203-room former hotel at 50-52 Queens Road for more than 300 units to rent as affordable housing for essential workers.
Damian Graham, chief investment officer of Aware Super, said the latest acquisition brought its pipeline in Australia's emerging rental construction industry to nearly 1,400 units and its investment in affordable housing to over $ 900 million. dollars.
He said Aware Super has been investing in affordable housing for essential workers for more than three years.
"During that time, we refined our approach, moving from buying excess inventory to underwriting off-the-shelf projects, and then building and developing units ourselves," Graham said.
"In fact, we are one of the largest rental construction developers in Australia, with several other sites in various stages of development and completion in Sydney.
Graham said the Bayview at the park site ticks all the boxes for expanding its Melbourne rental building portfolio.
"It's in a desirable location close to hospitals, schools, transportation, and other amenities; allows us to develop affordable housing assets on a large scale and, more importantly, will deliver strong returns to our members, not only in Victoria but nationally, "he said.
Bayview International Hotels & Resorts, a subsidiary of Malaysian conglomerate Oriental Holdings, listed the property on five levels after battling the city's crippling Covid lockdowns, pushing the asset occupancy rate as low as 10-20 % throughout the year.
It was put on the market as a potential development site given its privileged location and its land area of ​​nearly 6,966 m².