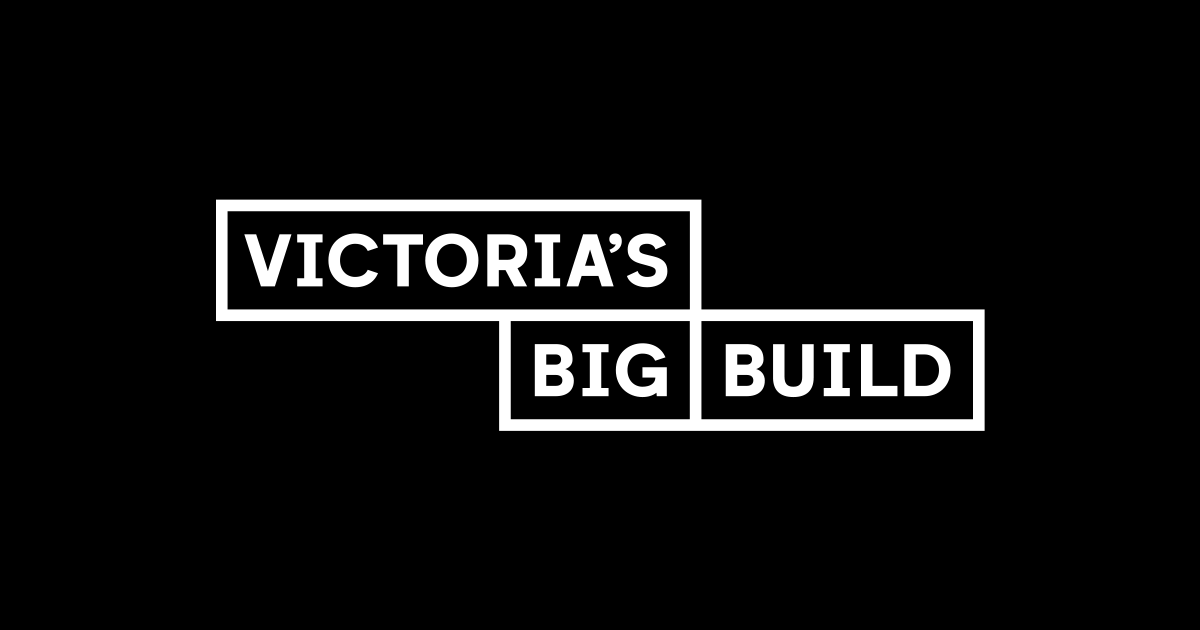 New walking and cycling trails
You may know Victoria's Big Build for our road and rail infrastructure projects. But you may not know that we are also busy building new cycling and walking facilities.
Victorians told us they wanted more opportunities for active transportation. So when we work on road and rail projects, we also plan new cycle paths and walking routes.
Read on to find out what's been built near you.
West Melbourne
More than 50 km of walking and cycling paths have been built or improved in werribee, Tarneit, Truganina, Crossing the hoppers, Laverton North and Williams Landing as part of the upgrade of western roads.
The Federation Trail werribee at Yarraville now includes 3 new bridges at Palmers Road, Leakes Road and Dohertys Road. These bridges take cyclists safely over the heavy traffic below, saving up to 10 minutes on journey times.
Between Main Road and Furlong Road at St. Albansthere are 2 km of walking and cycling paths which have been made possible thanks to the removal of the level crossing.
Coming : As part of the West Gate Tunnel project, we will build the missing link in the Federation Trail, with a new off-road bike path through Yarraville. The Federation Trail will then connect to a new veloway – a 4m wide cycle highway – from footscray at Docks. The cycle route will remove 6 intersections, allowing you to access the city more quickly and safely.
North Melbourne
If you are heading along the Upfield Cycle Path in Coburg, your journey was upgraded to 2021 when 4 level crossings were swapped for an elevated train line. Walkers and cyclists are now separated for most of the journey between Moreland Road and Bell Street. As you pass through, keep an eye out for the innovative native 'woodland meadow' gardens, designed to thrive without being watered down.
To the northeast of the city, there are new on-road and off-road bike paths along:
When the railway line was extended to Mernda, new walking and cycling paths were connected Southern Morang with all new stations on the line, ending at Mernda.
Coming : In Prestonthere will soon be 2km of new walking and cycling paths under the elevated rail line between Oakover and Murray Roads, after the removal of 4 level crossings along the Mernda Line.
East of Melbourne
When we upgraded the Chandler Expressway, we also did extensive work on local bike paths. As a result, cyclists no longer need to carry their bikes up a flight of stairs between the main Yarra trail and Yarra Boulevard.
Coming : With North East Link, 34km of new and improved walking and cycling trails – good news for commuters and weekend warriors. There will be:
an off-road path linking Greensborough at Rosanna
a new 4km cycle highway stretching across the Yarra from East Kew to the Merri Creek trailhead at Clifton Hill
better connections to trails and destinations in the eastern and northeast suburbs.
The end of 2022 will see the opening of the Bulleen Park & ​​Ride facility – a premium bus station that includes a bicycle storage cage. Drive, park, then take the bus on the freeway to town.
South East Melbourne
Weaving our way through the new linear park created when removing 9 level crossings between Caulfield and Dandenong, the Djerring Trail creates a continuous cycling route of 17 km. Fittingly, 'Djerring' is a Bunurong word meaning 'to join' or 'to unite'.
Other recently constructed cycle paths include:
Coming : A further 40 km of walking and cycling paths will be constructed between 2022 and 2023 as part of a series of suburban road improvements. Also coming are these new paths:
Motorway Mordialloc to Dingley Village, Braeside, Waterways and Aspendale Gardens (9km).
Between Edithvale and Frankston stations (11km), after 5 level crossings have become history.
Melbourne interior
St Kilda Road is Victoria's busiest transport corridor, but it's also one of the most dangerous for cyclists and pedestrians. Around 3,500 cyclists cycle along St Kilda Road daily, which is why we are building new segregated kerbside cycle lanes that run from st kilda at South Shore .
Regional Victoria
In Echucacyclists and pedestrians can now cross the Murray River safely, with nearly 5 km of walking and cycling trails added as part of the Echuca-Moama Bridge project.
Coming : In Geelong we are adding 10 km of cycle and pedestrian paths to Barwon Heads Road, connecting to the 6.4 km of cycle and pedestrian paths provided during the construction of the Drysdale Bypass.