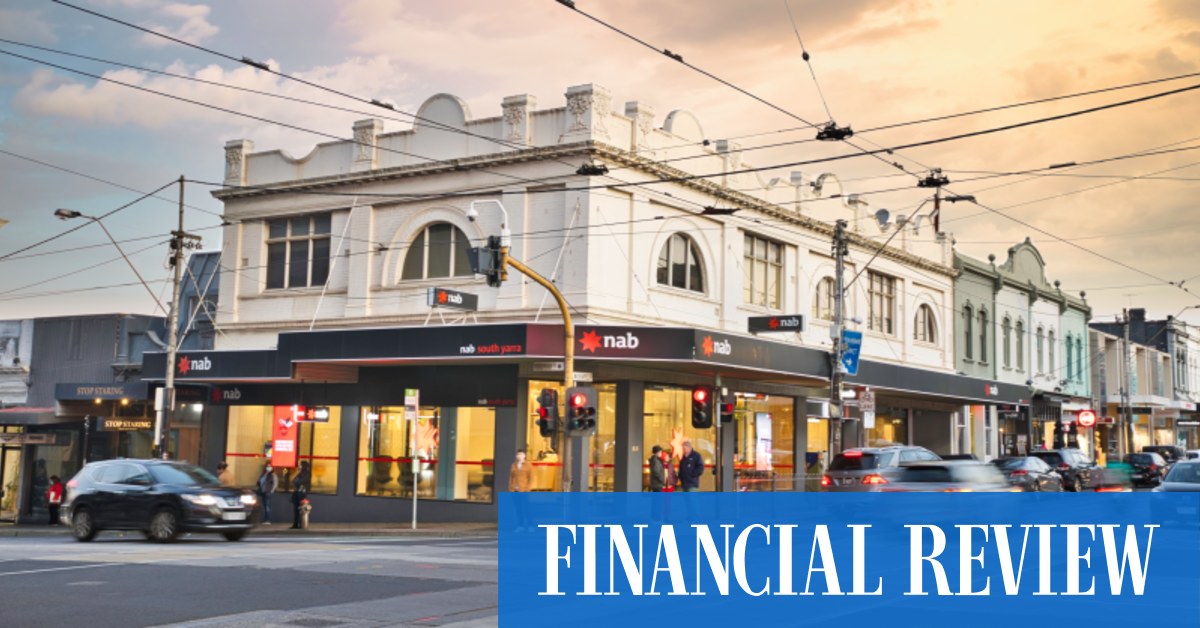 Melbourne's Chapel Street leads suburban shopping strip revival
This revival, which has come at the expense of Melbourne's CBD, where the vacancy rate reached 12.8% in July, has been the growth of food and drink rentals, which now account for a third of all Melbourne's commercial strip stores, on the rise. 29% before COVID-19.
"Melbourne's local high streets have well and truly recovered from the biggest crisis the city has faced in decades," said Fitzroys division manager James Lockwood.
Mr Lockwood said the closures and flexible working arrangements had strengthened the position of local retail villages "as the heartbeat of their local communities".
"Our malls provide an environment where people want to shop and find community," he said.
On Chapel Street, fashion boutiques are back alongside the opening of new restaurants, bars and cafes.
New entrants to the Strip include a boutique for local designer Casa Amuk (in a deal brokered by Fitzroys agent Lewis Waddell) and new outlets for Saba, Gorman and menswear store Caliber (which opened two stores on Chapel Street)
Joining them is Melbourne portraitist Lionia, who is moving her gallery to Black Rock, by the bay, to a boutique at 538 Chapel Street.
Leonia said The Australian Financial Review she had chosen Chapel Street because it was a more central location, well served by trains and trams and more suited to a "luxury product".
"The rent was surprisingly comparable to other less central neighborhoods, although it is still very high," she said.
Chrissie Maus, general manager of the Chapel Street Precinct, said its resurgence was due to its transformation into a lifestyle neighborhood used by the local community.
"Not only do we have fabulous retail and restaurant experiences, but we have so many new gyms, health centers, beauticians, hairdressers and other important services that people need," she said.
New developments like 627 Chapel Street, a 24-storey office tower completed earlier this year by developer Goldfields, have also encouraged new players to head to Chapel Street, including Sydney restaurateur Cam Northway which is opening a new rooftop restaurant and bar.
On the ground floor, New Zealand-based Good Group will open a new Southeast Asian restaurant called Wong Baby in November alongside The Bagel Shop, a café run by Bruno Ceraso of Kaleida Hospitality Group.
"We are seeing the revitalization of the South Yarra end of Chapel Street with a number of new buildings including Goldfields House," said Good Group CEO Russell Gray.
On trendy Lygon Street in Carlton, on the outskirts of the CBD, vacancies have nearly halved – from 20% to 11.5% – in just a year, as a slew of new restaurants, including the Mexican La Cabra, Indian restaurant Kahaan and dessert bar Sticksies opened their doors.
Also revived are the perennial underperformers, Bridge Road in Richmond and Acland (12.7%) and Fitzroy Streets in St Kilda (7.6%).
However, vacancy rates rose on downtrodden Balaclava Street in Carlisle (11.6%) and Smith Street in Collingwood (8.4%), despite it being named 'the coolest street of the world" by Timeout last year.