Man who allegedly escaped hotel quarantine and visited SA pub accused of COVID violation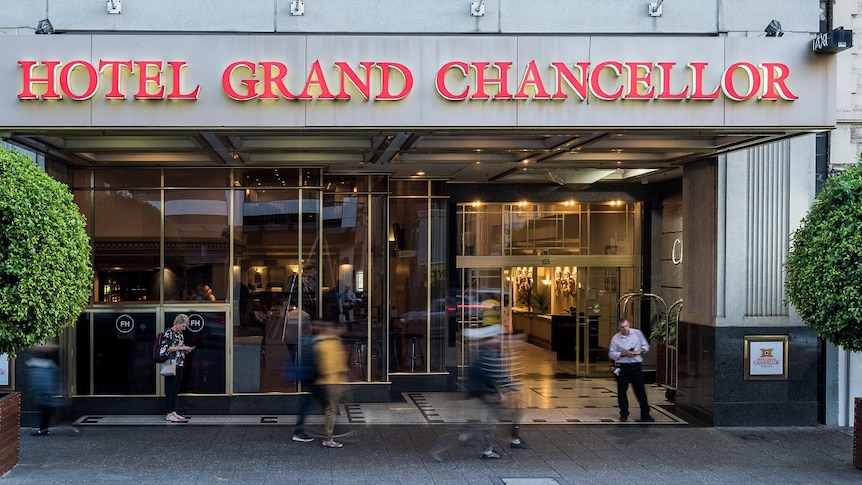 Man who allegedly escaped hotel quarantine and visited SA pub accused of COVID violation
An investigation has revealed flaws in South Australia's medi-hotel security protocols, which allowed an international arrival to leave the hotel's quarantine for eight hours and go to a pub and fast-food restaurant. food nearby last week.
Key points:
The 33-year-old from NSW has been charged with violating COVID regulations, after completing quarantine yesterday
The man is said to have left a medical hotel for eight hours, frequenting a nearby McDonald's pub and restaurant
Police Commissioner Grant Stevens said the incident occurred due to the "man's room being close to the emergency exit"
The 33-year-old man from New South Wales, who arrived on a repatriation flight to Singapore on August 3, has been arrested and charged.
SA police said shortly after 10 p.m. Thursday evening, the man left his medical hotel room and used an emergency staircase to get to the basement parking lot, where he was questioned by police.
He was allowed to leave when he allegedly provided "false information", telling police he got lost after leaving a nearby pub.
The breach was only identified when the man returned to the medi-hotel at 6 a.m. on Friday morning.
During his eight-hour out of quarantine, he attended the Duke of York Hotel on nearby Currie Street as well as a McDonald's outlet, police said.
The man has since been arrested and charged with breaking the emergency management law.
He completed his 14-day quarantine yesterday and will appear in Adelaide Magistrates' Court today.
He was fully vaccinated at the time and returned at least four negative COVID-19 tests.
A survey identified nine recommendations to improve hotel quarantine, including looking at how CCTV and fire escapes are monitored.
SA Police Commissioner Grant Stevens conceded that the police should have asked more detailed questions before allowing the man to leave.
"It's a security breach that shouldn't have happened. It's disappointing that this has happened," he said.
Commissioner Stevens said the incident began when the man left his bedroom and entered an fire escape.
While his movements were captured by a camera, he was not detected by personnel monitoring CCTV, and there was no alarm on the emergency exit.
"He was in the hallway for about seven seconds before entering the fire brigade stairwell, which led him to the basement parking lot," he said.
Police said the man lied to the patrol, which consisted of a policeman and a security guard, which led them to believe he was a boss of the Duke of York who "found inadvertently making his way to the parking lot ".
The man was then ordered to return to the hotel.
"Those involved in CCTV surveillance did not fully understand this opportunity," said Commissioner Stevens.
"Even if this person was only in sight for seven seconds, our system should have picked up his departure from his room and the police patrol who spoke to the person in the parking lot, on second thought, should have asked him more questions. .
"We are not denying that this could have been potentially important for South Australia, but the individuals concerned, they were not negligent, they were not incompetent, they made mistakes and they were corrected. "
Commissioner Stevens said there were no security guards in the hallway, but CCTV had previously "been shown to be effective" and reduced the risk of coronavirus transmission.
He said the staff monitoring the video surveillance would receive additional training and that the management of medi-hotel had been contacted.
"The CCTV system is monitored 24 hours a day by two employees," said Commissioner Stevens.
"More than 22,000 people have completed the medi-hotel quarantine program in South Australia.
"This isolated incident happened in part because of the man's closeness to the emergency exit and his lies to the police."
Loading form …