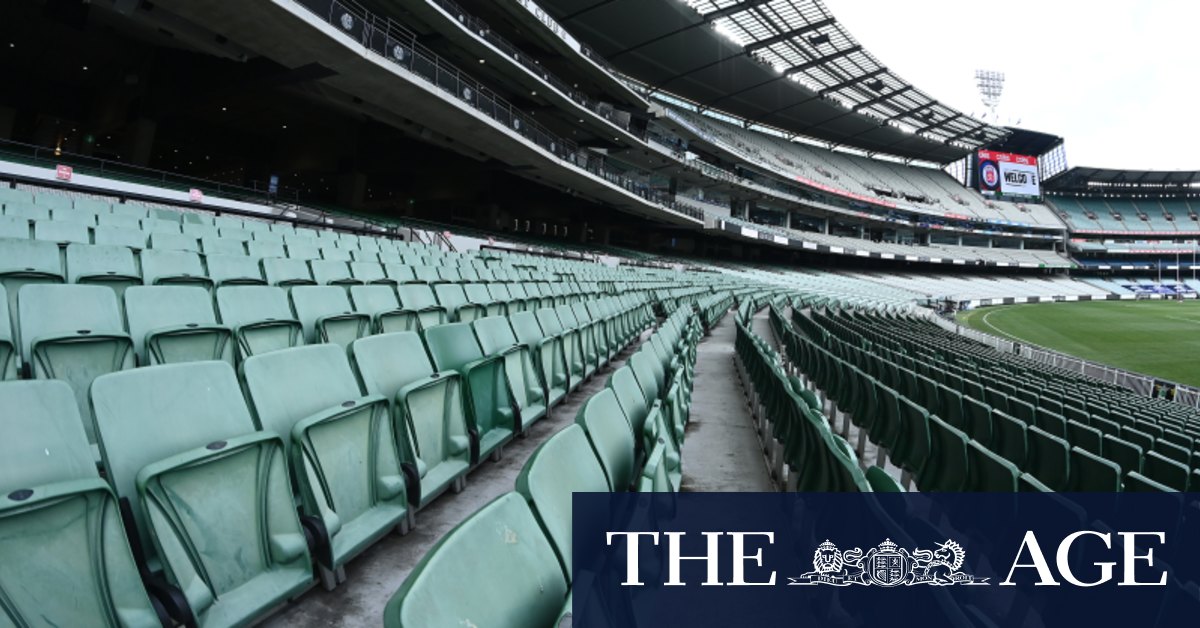 Hopes to stop AFL Grand Final Westward
The AFL is working with state governments and stadiums to create "barren halls" for team movement during the finals, while WA has signaled its interest in hosting the grand final if crowds are left out of the CWM in September.
Last year's decisive game between Richmond and Geelong was played in Brisbane after the AFL moved most of the competition to Queensland to save the season.
An additional year has been added to the MCG's contract as the host of the Grand Final as compensation.
The Victorian government wants the grand finale to go to the MCG, but it's unclear whether that will be possible and whether crowds might be allowed at the site.
An AFL source said it was impossible to put in place firm plans with five weeks to go before the final. Where and when matches were played in the first three weeks of the AFL Finals Series were likely to be determined from week to week rather than moving finalists to hubs to play matches in Victoria or in Western Australia in September.
The AFL source said the league is in talks with governments to give the league a chance to consider options.
WA Premier Mark McGowan said yesterday his government would be keen to host the grand final at Optus Stadium if crowds were not allowed at the MCG and said WA could host teams at hubs as well.
"The experience of last year gives them a good understanding of what states need to do," he said. "Obviously Melbourne is going through a tough time. I don't want… to be seen as trying to take advantage of the dire circumstances in Melbourne, but we will continue to have conversations with the AFL to make sure the competition can continue.